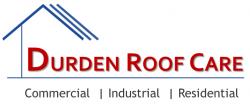 Construction Sales
2020-03-05 Durden Roof Care LLC 14508 Stenum St 65,000 to 100,000 year
Description:
Fast growing business with big goals for the future, looking for someone ready to meet the challenges of the job that enable us to enjoy sustainable success. We specialize in residential roofing systems, siding and trim, replacement windows, etc…. We believe in doing things correctly far outweighs just getting the job completed. We have an impeccable reputation for accountability and service which we will do everything in our power to maintain. We are seeking a highly energetic, principled and motivated storm damage restoration team member.  
Please contact me direct with any questions or comments regarding this position. No sales experience is necessary.  We would love to discuss the process and requirements. Female applicants are encouraged to apply. Contact me direct on my cell phone at 251-391-8077 with any questions or comments.
Thank you for your time and we hope to talk with you soon!!!
Do not contact this company in solicitation of any product or service.