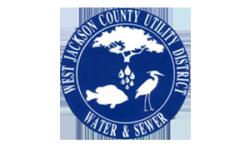 Bookkeeper
Featured
2021-02-17 West Jackson County Utility District 7200 McCann Road
Description:
BOOKKEEPER
West Jackson County Utility District is seeking a bookkeeper trained in Peachtree/Sage 50 or QuickBooks to assist in financial matters and verify any cash flow that occurs on a daily basis. Satisfactory performance in this position requires keeping an up to date and accurate set of books, rendering detailed records for all receipts and expenditures, handle all banking functions, ensure purchasing requirements and proper records are obtained, track investments and projects, assist the Accountant and General Manager in annual budget preparation, and be able to provide financial statements. The Bookkeeper must maintain confidentiality, behave in a professional manner and maintain a good working relationship with the Commissioners, General Manager, Accountant and District employees. The Bookkeeper will perform any other duties as assigned by the Accountant or General Manager. Apply online or send resume to Human Resources PO Box 1230, Ocean Springs, MS 39566 / fax resume to 228-872-3861. Drug Test Required, EEO
SPECIFIC JOB REQUIREMENTS MAY INCLUDE (But are not limited to):
Operates computer.
Processes paperwork.
Operate basic office equipment (copier, fax machine, 10-key calculator).
Assist departments with purchase requests.
Ensuring required vendor paperwork is complete.
Maintaining accurate inventory records and reports.
Filing.
Must be able to sit for extended periods of time.
Must be neat and clean in appearance, presentable to the public.
Must be insurable on WJCUD's auto insurance policy.
Do not contact this company in solicitation of any product or service.