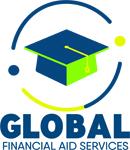 Compliance Specialist
2021-05-03 Global Financial Aid Services, Inc. 10467 Corporate Drive
Description:
Compliance Specialist
Perform review on verification and comment flagged ISIRs using CORE and SAINT Director to ensure file documentation are in compliance with current financial aid regulations and Global policies and procedures. Timely review of files and supporting documents for compliance with Title IV guidelines. Identify and report non-compliance or deficiencies to management. Perform various miscellaneous duties as assigned.
Ability to meet production goals established by department head. Effective time-management skills. Ability to communicate effectively orally and in writing. Ability to use computers to input and export data used in the review process. Ability to handle multiple tasks simultaneously and to move from one task to another without errors. Ability to work under deadlines. Ability to work in a clerical office environment. Skilled in use of 10-keypad.
Educational Requirements: High School graduate required along with college experience or equivalent financial aid experience. Preference to candidates with associates degree or higher.
Do not contact this company in solicitation of any product or service.