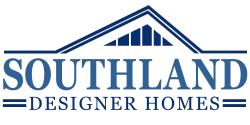 Project Coordinator
Featured
2021-11-11 Southland Designer Homes 15039 LORRAINE ROAD 18.00 hour
Description:
Project Coordinator
Responsibilities
Understands construction methods, blueprints, material specifications, and building codes
Maintains a daily log of events and progress for multiple projects
Maintains an organized job site and quality controls on assigned projects
Maintains and completes/coordinates completion of ongoing project punch list
Provides timely progress evaluations of field employees and subcontractors to supervisor
Works closely, professionally and effectively with Owners, and supervisor to assure all assigned projects are accomplished in a timely manner
Promotes job site safety, ensures safe work practices and reports job site hazards immediately
Responds quickly to all calls, formulates a plan for required repair(s), and performs repair(s) (as necessary)
Maintains professional relationships with customers, subcontractors, suppliers, and other employees
Has ability to and periodically performs as assigned:
Performs construction tasks as assigned or necessary, including framing, trim work, tile installation, painting, drywall installation/repair, masonry, and concrete work
Performs warranty work on completed jobs, as necessary
Runs errands and picks up materials (company truck provided)
Core Competencies
Utilizes strong organizational skills
Possesses strong math skills
Displays strong written and oral communication skills and employs effective listening skills
Identifies and immediately reports problems to supervisor.
Displays professional and mature demeanor with well-developed interpersonal skills including the ability to work well with diverse personalities in challenging situations
Experience/Requirements
Residential construction punch out experience required
2+ years of successful, construction punch out or equivalent job experience
Practical experience and/or considerable knowledge of sitework, foundation, flatwork, framing, roofing, masonry, plumbing, electrical, mechanical, drywall, trim, paint, flooring and landscape/irrigation
Proficient in the use of computer applications including word processing, spread sheets, email and construction schedules
Proficient in use of a smart phone, tablet and computer
Candidate must be willing to travel
Multilingual preferred
Additional Details
Job Type: Full Time, Non-Exempt Employee. Candidate can expect to work 40-45 hours/week.
Typical Workdays: Monday-Friday (occasionally Saturday)
Typical Work Hours: 7:30 am - 4:30 pm
Hourly Pay: $18.00-$22.00 per hour (based on experience)
Do not contact this company in solicitation of any product or service.