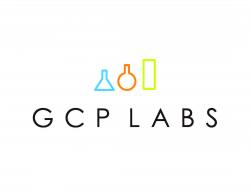 Packaging Maintenance Technician
Featured
2022-06-21 GCP Laboratories, Inc. 3600 25th Avenue DOE
Description:
Packaging Maintenance Technician
General Requirements
High school diploma or GED
A minimum of 1-2 years relative applicable experience
Must have excellent written and verbal communication skills
Work autonomously to diagnose and repair instrumental and process malfunctions.
Excellent analytical problem-solving capabilities.
Exceptional organizational skills, along with strong attention to detail.
Excellent multi-tasking skills along with ability to perform well under pressure while maintaining composure and respect for everyone.
Requires strong technical ability and able to take basic electrical and mechanical principles and apply to hands on situations.
Able to understand and perform all required tasks by adhering to company SOP's and all current Good Manufacturing Practices
Preferred prior experience in food or drug related packaging environments
Job Duties:
Prior experience in maintenance, machine operation, and/or related area with high-speed packaging, processing, or other manufacturing equipment.
Experience in mechanical & industrial maintenance including troubleshooting, repairs and completing PM's
Knowledge of pneumatic controls & compressed air systems
Experience in performing sanitizations, washouts, acid washes, changeovers, setups & major cleanings of all related liquid packaging equipment
Experience in setting up and maintaining overwrap equipment
Knowledge of both high and low voltage electrical systems & controls
Ability to troubleshoot control circuits, i.e., PLC's, relays, etc.
Knowledge of both AC and DC drive motors
Working mechanical knowledge of conveyor & gear reduction systems
Thorough knowledge of liquid packaging equipment including but not limited to:

Omega and Kaps-All Bottle unscramblers
Horix, Kaps-All, Pneumatic Scale, and Mateer-Bert liquid and powder fillers
CVC and NJM label machines
Kaps-All and Pneumatic Scale cappers
Eagle, Little David, and 3M tape sealers
Dosage cups dispensers
Video Jet inkjet printers
Omega shrink bundler
Heat tunnels
Marburg neck band sleeve applicator
Salary - DOE
Do not contact this company in solicitation of any product or service.